KUROSAWA SAKE

History
The story of KUROSAWA Sake started in 1996 with Jun Tanaka- a young and ambitious Japanese sake importer in the US.  As someone who possessed an in-depth knowledge of sake and had visited numerous Japanese restaurants in entire US, Jun's desire was to find a sake that would provide the "best match" for American palates.
His search finally led him to an old brewery in the mountains of Nagano, Japan.  There he encountered the sake called Izutucho, which literally means "A Top of Spring Water".
The brewery's original sake was very rich and nutty-a typical "Kimoto" style brew.  For the next 2 years, Jun repeatedly visited the brewery-sometimes staying there for weeks and actually working with the kurabito (brewery workers) to further refine their sake to meet American standards of taste and texture (and to be the perfect pairing for Yakitori, his favorite dish).
For the US market, Jun suggested the new brand name "KUROSAWA," after family who ran the brewery.
KUROSAWA was introduced the US market in 1998, meeting with huge success due to its rich flavor, premium quality, distinct naming, well controlled freshness, reasonable pricing and also favored by its timing during the Nagano Olympics.
Born in Japan, KUROSAWA Sake has been on the US market for 20 years, and is now one of the most recognized premium sake brands in the US.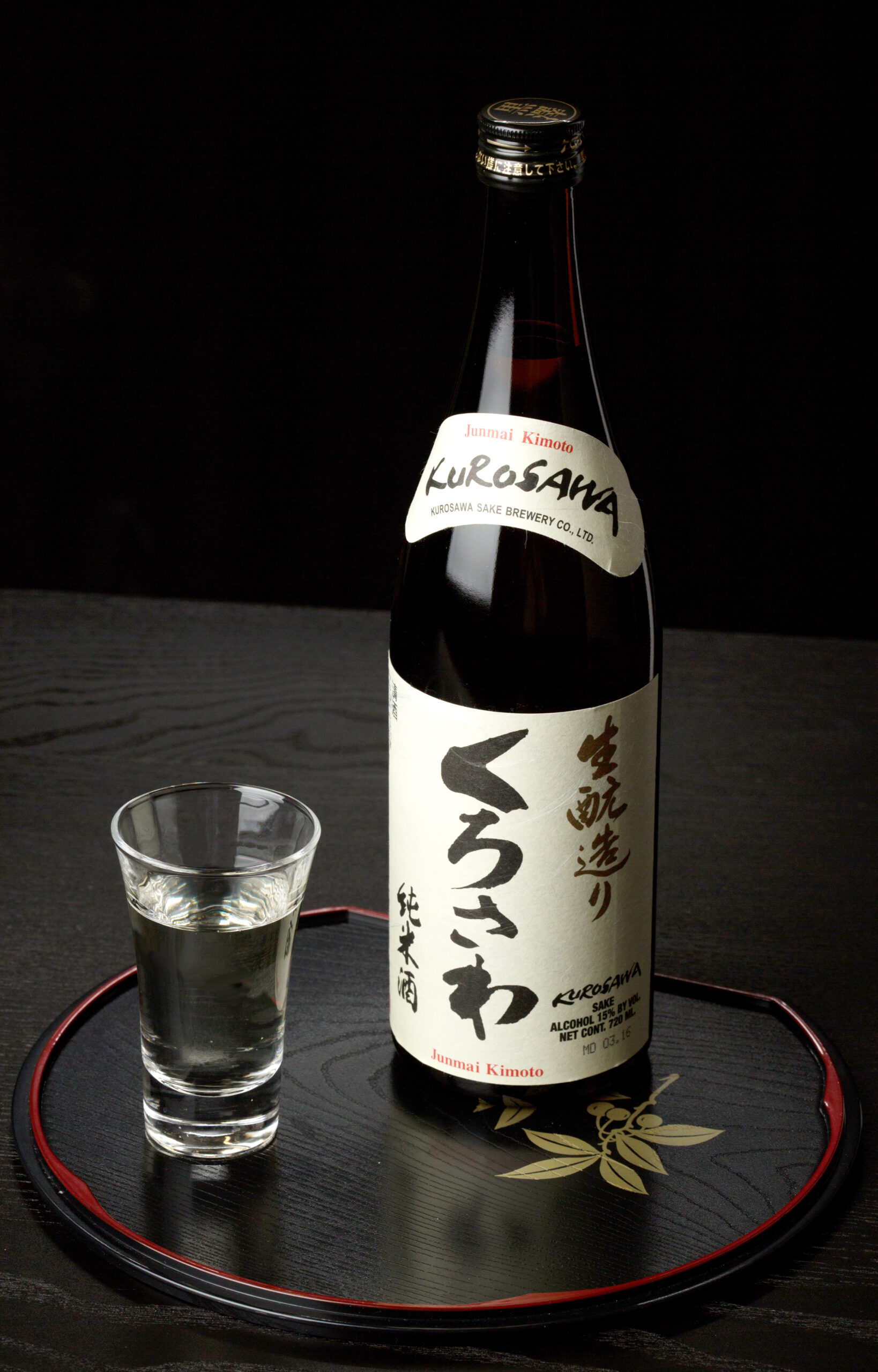 KUROSAWA Junmai Kimoto
This sake boasts a natural Kimoto flavor, which is full-bodied and earthy, yet light. Exquisitely balanced and masterfully brewed, KUROSAWA Junmai exhibits a rich and enjoyable quality whether served hot, cold or at room temperature. Ideal for sake lovers. 
Recommended Dishes
Unagi (eel) Roll, Boiled Pork, Smoked Salmon, Cheese, Oden, Tripe Stew, Karaage/Fried Chicken, Tempura, Yakitori.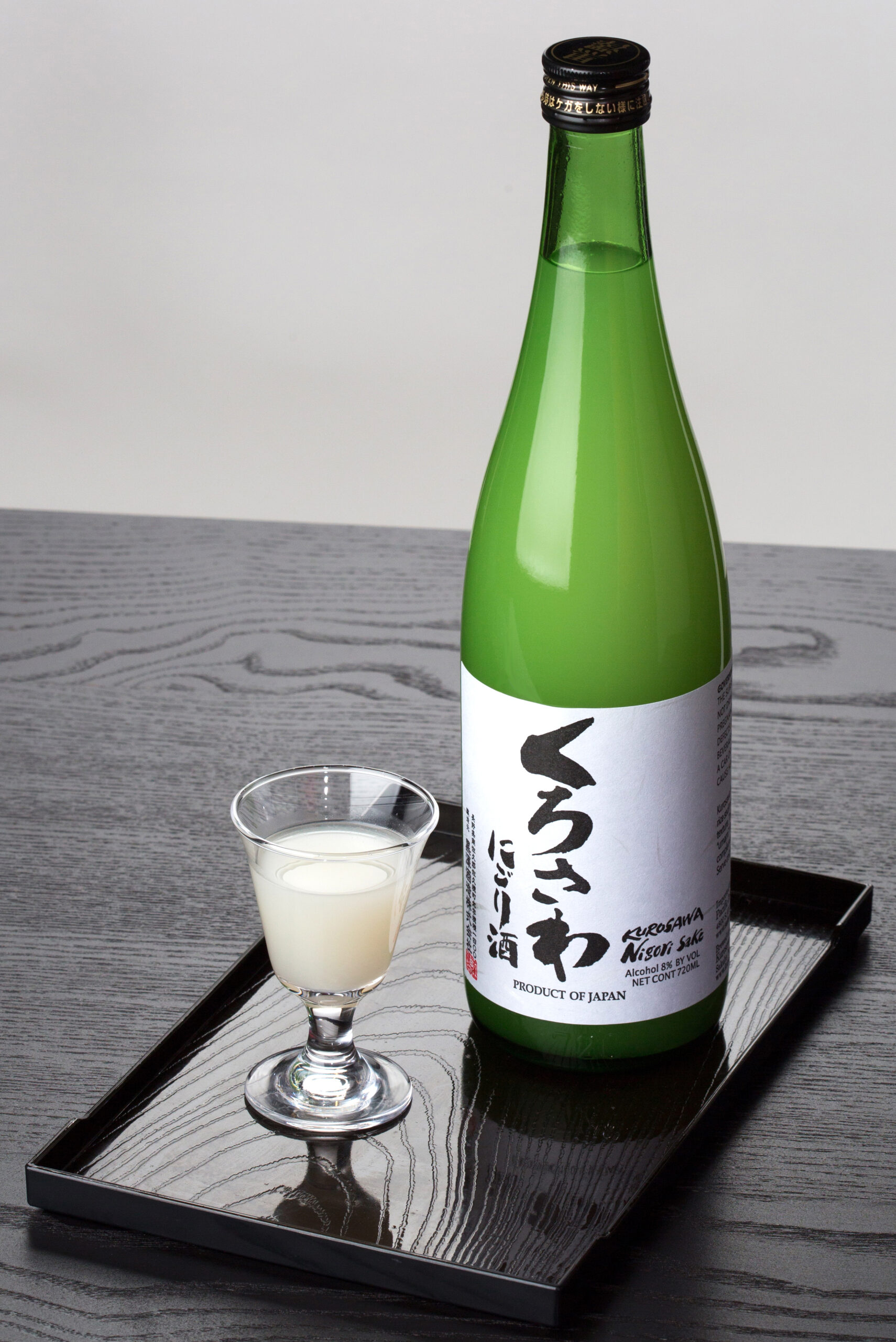 KUROSAWA Nigori (Unfiltered)
This sake's fruity nose and creamy "umami" flavor make it an excellent complement to either spicy foods or desserts. Discover the best of premium sweetness in nigori. 
Recommended Dishes
Spicy Tuna Roll, Spicy Scallop Roll, Chicken Teriyaki, Chili Edamame, Kinpira Gobo, Ika Ring Fry, Kimuchi.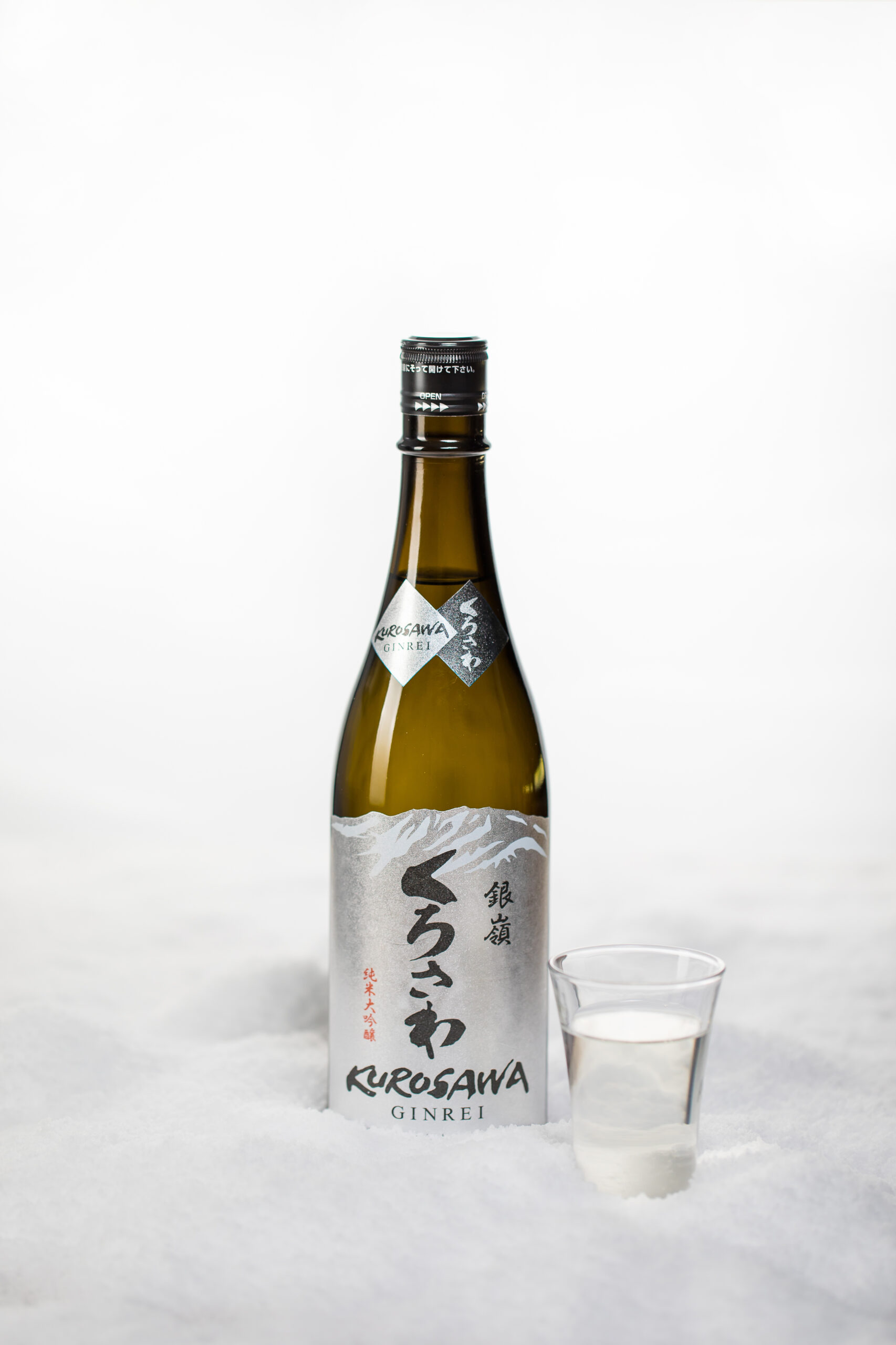 KUROSAWA "Ginrei" Junmai Daiginjo
Kurosawa Ginrei is a traditional Junmai Daiginjo. Its name, which means "Silver Peak," invokes an image of pure-white snowcapped mountains. It is also a reference to the ideal brewing conditions for sake: natural clean air; high-quality water; and cool temperatures.
Pasteurized only once before bottling. Ginrei is a food friendly Junami Daiginjo that provides exquisite balance between acidity and refreshing sweetness.
Recommended Dishes
This sake's unique acidity makes it an ideal aperitif. It also makes an excellent accompaniment to light-flavored dishes such as vegetables and seafood. (ex.) Scallop, Asparagus.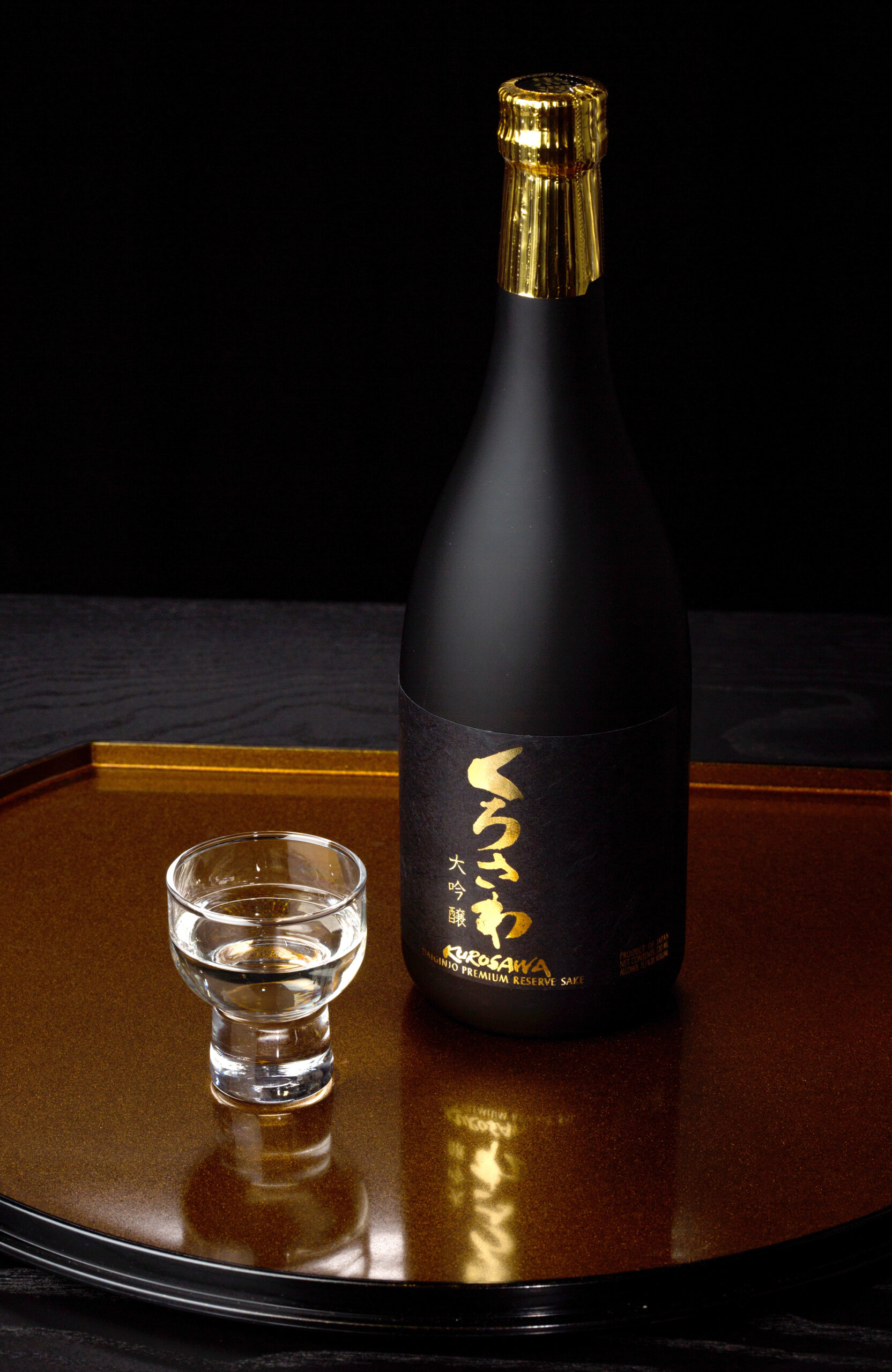 KUROSAWA "Premium Reserve" Junmai Daiginjo
Delicate aromas of poached pears in cream and banana pastry with a silky dry-yet-fruity medium body and a tangy dried pineapple and apple, whipped honey, white pepper and chestnut accented finish. Elegant and stylish. 
Recommended Dishes
Despite its smooth & delicate characteristics, this sake also has a subtle, buttery backbone which allows this Sake to be surprisingly food friendly. Best with light to thick flavored food, or thicker-flavored Japanese dishes. (ex.) Freshwater Eel, Dishes with Cheese or Cream Sauce, Fried Food (tempura and karaage), Kushi-yaki (grilled skewers with meat and vegetables).
WHERE TO BUY KUROSAWA SAKE
Currently available at AZ, CA, CO, CT, DE, FL, GA, HI, ID, IL, KS, KY, MD, MA, MI, MN, NV, NJ, NM, NY, NC, OH, OR, PA, RI, SC, TN, TX, UT*, VA, WA, WV, WI
*KUROSAWA SAKE is now available in Utah.
Retailers can special order KUROSAWA SAKE the same way as restaurants. Just log in to the DABC website (https://abc.utah.gov/products/special-orders/) and create an account. The minimum order is 1 case.
CONTACT US
Looking to wholesale our products, or just want to chat? Use the form below and We'll get back to you as soon as humanely possible.